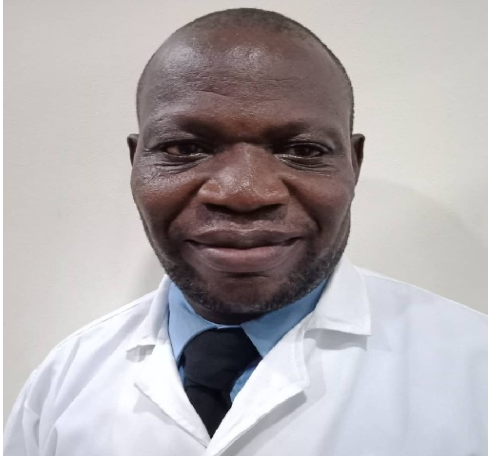 Ogunleye Olatunde Moses serves as the Lead Technologist at the Covenant University Central
Instrumentation Research Facility (CUCIRF) where he uses his expertise in the field of Instrumentation. He has strong analytical skills with hands-on training in analytical instruments such as GC-MS, GC-FID/ECD, LC-MS, AAS, UV SPEC, XRF, FTIR. He is well experienced in Laboratory and Research work, and also serves as a training instructor within the facility. Ogunleye has degree in Applied Chemistry and Science Laboratory Technology, respectively. He is a certified Computer Technologist. He is an associate member of the following professional bodies; Nigeria Institute of Science of Laboratory Technology (NISLT) and Chemical Society of Nigeria (CSN). He has received professional training on Equipment Maintenance and Application (NISLT) and Advanced Digital Appreciation for Tertiary Institutions (ADAPTI), and also a trained and certified Total Quality Manager (TQM). Ogunleye has a number of academic publications and is grounded in the field of research as a Laboratory Technologist.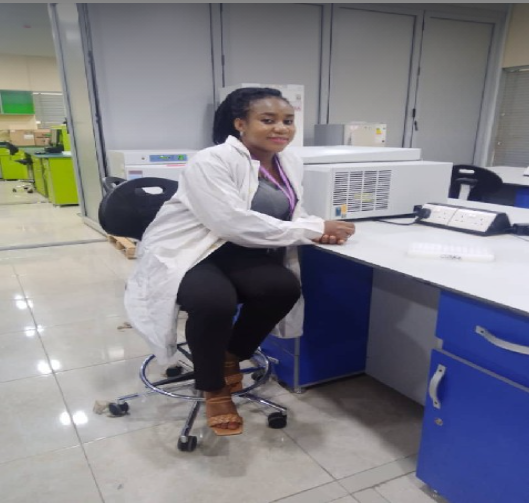 Diji-geske Ruth is graduate of Medical Physiology and has a Master's degree in Microbiology from Covenant University. She is an astute Biomedical Scientist with Research interest in Stem cells Biology, degenerative diseases and DNA proteomics. She has done research on the epidemiology of Plasmodium falciparum and published papers in this field. She also won the 2018 International System for Molecular Biology (ISMB) travel grant based on her research work to the United States of America. She is a prospective Ph.D. candidate of Microbiology. Ruth has worked in the Molecular Biology Laboratory and is experienced in DNA extraction and Isolation from samples, the use of Gel electrophoresis and PCR thermocycler. Presently, Ruth works in Covenant University Central Instrumentation Research Facility (CUCIRF) as a Researcher and Technologist where she operates high-end analytical equipment encompassing LC-MS, GC-MS, GC-F.I.D/E.C.D, UV-Visible spectrophotometer, Atomic Absorption Spectrophotometer amongst other sophisticated equipment housed at the Facility. Ruth is a dedicated and agile young woman with a passion for excellence. Besides work, she is an author, Philanthropist and a freelance writer. She loves reading novels, interior decoration, cycling and adventures. Ruth is a devout Christian with an undiluted love for God. She is happily married to Engineer Lawrence Diji-geske and blessed with three wholesome boys.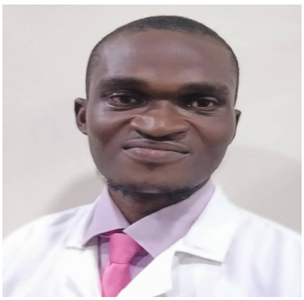 Mr. Bisi-Felix Kayode is a technologist with Covenant University Central Instrumentation Research Facility (CUCIRF). He is a graduate of Environmental Management and Toxicology from Federal University of Agriculture Abeokuta (FUNAAB). Before joining CUCIRF, he has previous experience in instrumentation with Lagos State Environmental Protection Agency (LASEPA), and has had previous experience in other fields where he worked as a farm supervisor and as an extension officer and as well worked as a mystery shopper for an organization where he carried out audit on behalf of a client. He is a lover of God and has served in different capacity in the house of God. He has served in the church as an assistant in the technical department, and also as a Sunday school teacher.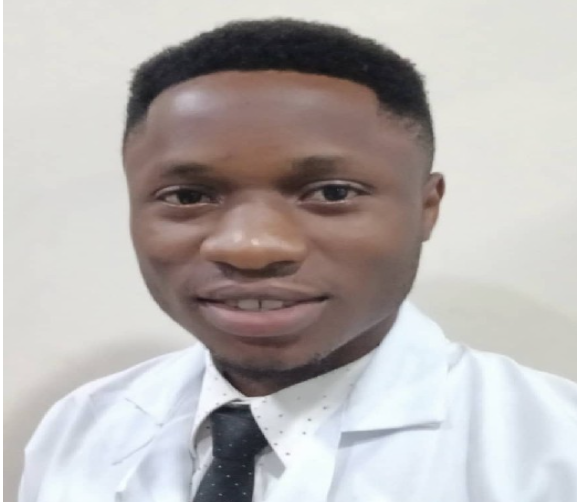 Ilesanmi Benjamin is a chemistry graduate of University of Ilorin. He has carried out a research work on GC-MS Analysis and Biological Activities of Ethanol Extract of Balanites aegyptiaca Bark for purpose of testing for phytochemical and medicinal constituents in the plant. He is a motivated, fresh minded graduate with good academic qualification possessing a proven ability to keep up with high working organization standards and ability to multitask. He is a good team player with leadership qualities and he is well developed in communication and strategic planning. He is currently working in Covenant University Central Instrumentation Research Facility (CUCIRF) as a Technologist. He has strong analytical skills with hands-on training in analytical instruments like GC-MS, GC-FID/ECD, LC-MS, AAS, UV SPEC, XRF, FTIR. He loves reading and travelling. He is a devout Christian currently serving in the Living Faith Church, Canaan land as a Sanctuary Keeper.
Mrs. Adeniyi Blessing Oluwamayowa is a proactive, energetic Chemical analyst. She is a chemistry graduate of Olabisi Onabanjo University Ago-Iwoye where she studied Pure and applied Chemistry. She previously worked as a quality control officer with PZ Wilmar Company Ikorodu. Adeniyi also gathered experience in teaching from New Crown Star Academy where she served as a chemistry teacher and laboratory instructor for WASSCE and JAMB candidates and she handled practical classes. She is currently a laboratory Technologist in Covenant University Central Instrumentation and Research Facility (CUCIRF). She has strong analytical skills with hands- on training in analytical instruments like GC-MS, GC-FID/ ECD, LCMS, AAS UV – VIS SPEC, XRF, FTIR ETC. She has a good interpersonal relationship skill and she is a devoted Christian who loves learning new things every day in order to enhance growth in all areas of life.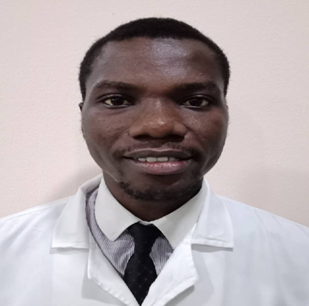 Afolayan Gideon Oluwaseun is a first-class graduate of Physics with Electronics (Bells University of Technology), he had a second degree in physics – Space and Ionospheric Research (UNILAG) and has won awards and scholarships. He has over six years of experience in the IT industry as a hardware and software support personnel as well as surveillance support and deployment. He is also Health Safety and Environment certified and has served as a member of the security committee board of World Mission Agency. He is currently a technologist and researcher at Covenant University Central Instrumentation and Research Facility (CUCRIF). He specializes in equipment testing, troubleshooting, calibration as well as recording and data analysis. He loves reading, singing and playing the piano.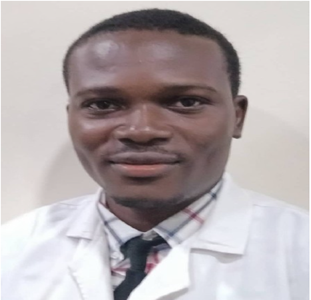 Gabriel Michael Temitope is a graduate of the prestigious Ladoke Akintola University of Technology with honors, B.Tech. Biochemistry. He is a research fellow with an interest in clinical analysis and an enthusiast of Computational Biology. He is a technologist at CUCIRF where he contributes in Public Relation towards projecting services awareness, client acquisition and content creation. He has experience in administration as a compliance officer and facility manager. He is also exploring Cloud Technology and Mobile web specialization. He has received professional training on Advanced Digital Appreciation for Tertiary Institutions (ADAPTI), and is certified in Business Communication.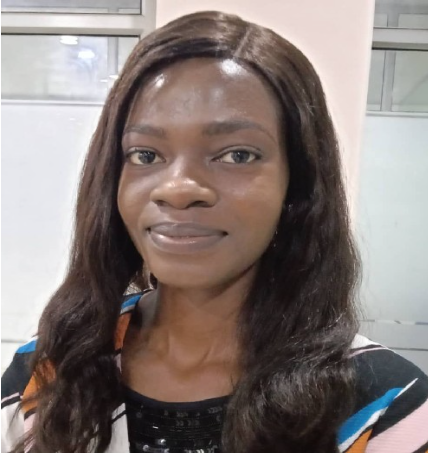 Oluwakemi Rebecca Alake had her Bachelors (B.Sc) in Marketing from Covenant University Nigeria and Ph.D in view from Covenant University with a research focus in Business Model Innovation, Technological capacity and Enterprise Resilience. She also holds a certificate from Rice University in introduction to data analysis using excel. She has served in the capacity of a Deputy Director in the Strategic Business Unit and Head Student-Affairs-Bio-Metrics Unit of Covenant University. She has had several professional trainings towards IGR in her field of study. she is passionate about helping organization build a scalable foundation through innovation and technology. She is equally passionate about research and innovation, to policy and implementation. Her skills centered in the following areas: planning, organizational management, measurement, and system process. She has had exposure from a broad range of functions/serving capacity from sales to marketing, to entrepreneurship to supply chain, administration to strategic business management to policy and many others. This has helped her to understand the big picture of a company and organization as well as little details that generates excellent result with profit. She is also skilled in strategic and operational planning. People: retraining, developing, leading, organizational design, change management. Measurement: goal setting, forecasting, reporting, financial analysis, KPI (key performance index) selection. Systems/Process: CRM implementation and management, process design and technical documentation. She is a minister in the Winners Satellite Fellowship of the Living Faith Church and an active Children's Church teacher. She enjoys Reading, singing, drawing, cooking, and meeting people.